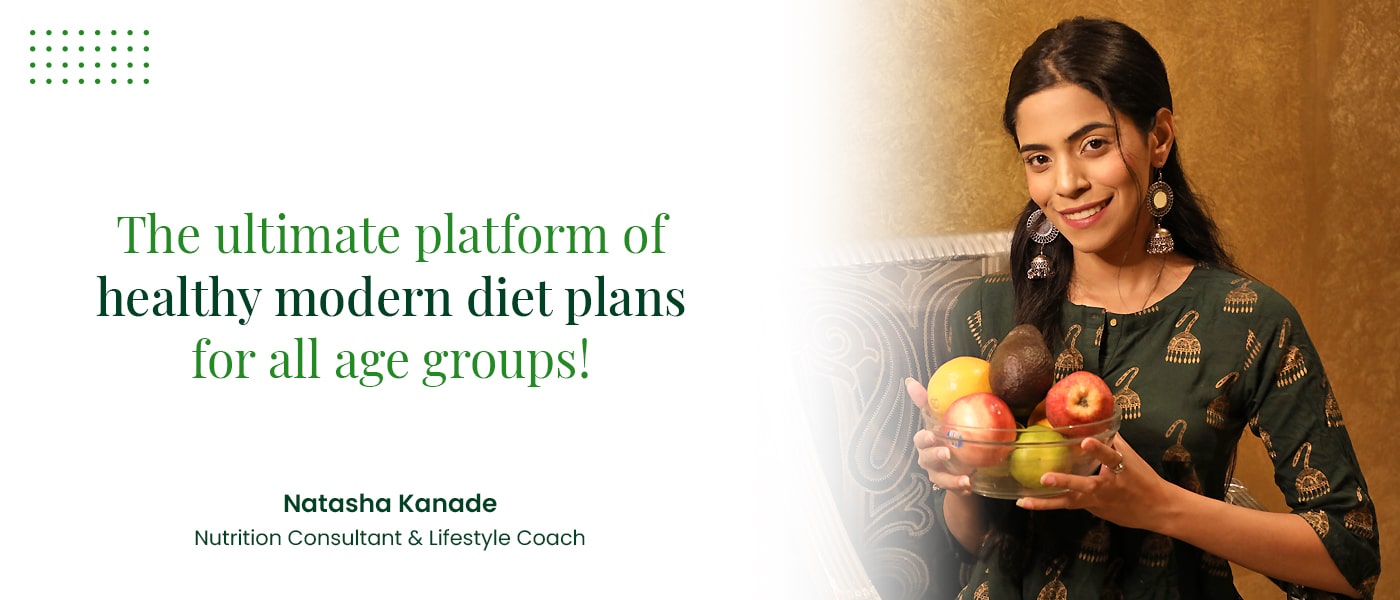 — If they can do it, you can do it too! —
Why us?
We believe in a lifestyle transformation that helps one to lose weight and become healthier.
We focus on 5 Keys to Healthy Lifestyle Balanced Diet, Exercise, Adequate Water Intake, Good Sleep, Stress Management.
Weight & Measurement Trackers
Travel & Restaurant Guide
One Month Maintenance Guide
Real people. Real results.
Check out what clients say about my programs!
— check out our ready made programs —

Weight Management Program

Mother and child Nutrition
Lifestyle Management Program

Seethalaxmi
Lost 13 KG
Natasha! I am going to lean towards you for any advice and guidance I would require in future as well! You have helped me with a very big lifestyle change – this diet for the last 6 months has not only resulted in weight loss but it has helped me to get healthier, gain confidence and slay it!! I can't express how much you have been incredibly supportive during this process!
Raina Choitani
My weight loss story is about how I got to lose weight by diet guidance give to me by natasha kanade, who is very much dedicated to her work.
Natasha's diet plan broke this myth I had, less eating helps you lose weight instead she lays emphasis on right eating at right intervals. Which results in effortless weight loss, which I experienced in a span of two months.
So a big Thank you to you Natasha, for helping me reach my goals and making me the better version of myself.
Yatisha Karekar
Lost 5 KG
I think words are not enough to thank Natasha my dietician and my very good friend. You are just wonderful.
I followed your diet for almost 2 months and have lost 5 kgs. She just makes sure to include what I like and avoid foods that I don't like and that I don't prefer. She has been supporting and encouraging throughout. The diet plan she gives are amazing with lots of options which don't require you to stay hungry. Instead, I am eating a lot of food and losing weight. She has always been available on call or message for me. Thank you so much to make me feel better.
Ajay Kumar
Strongly recommend Natasha Kanade's diet to everyone. I started with Natasha when I was 15 stones and with some health conditions, and now in a few month's time I am 12 stones with no health conditions. She looked into my reports and catered to all my food choices and made an excellent diet chart for which I can't thank her enough, what a wonder it has done in my life is not explainable in this small review. So thanks very much for your Diet Natasha Kanade and will recommend it to everyone I know.
Ketki Deshpande
Have been following her diet for 2 months now and it has changed my body and eating habits! She has given many easy recipes according to my requirements so it made this journey more enjoyable! Thanks a lot, dear.
Ujjwal Chheda
She gives a very balanced diet which we can manage on a day-to-day basis. She is friendly & always motivates me. I just love her vibe & diets. Very good Dietician.
Contact Us
Get in touch for a first free consultation.
Email Address
transformwithnatasha@gmail.com