Natasha Kanade
Clinical & Sports Nutrition Consultant & Lifestyle Coach
Natasha Kanade
Clinical & Sports Nutrition Consultant & Lifestyle Coach
Natasha Kanade
Clinical & Sports Nutrition Consultant & Lifestyle Coach
Natasha Kanade
Clinical & Sports Nutrition Consultant & Lifestyle Coach
Natasha Kanade
Clinical & Sports Nutrition Consultant & Lifestyle Coach
Transform with Natasha is a One – Stop Health center for Lifestyle Management Programs, Weight Loss, Weight Gain, PCOS, Diabetes, Anxiety, Thyroid, Athletics  Sports Nutrition, Hair and Skin Enrichment, Pregnancy Diet, Kids Health, etc.
Empowering Health and Transforming Lives
Welcome to Transform With Natasha, the premier one-stop health centre specializing in personalized weight management and lifestyle programs. With a global clientele and operations spanning over 10 countries, we are committed to helping individuals achieve their health goals.
Our website, TWN, brings a new wave of innovation to traditional diet programs, serving as the modern-day go-to solution for all health-related issues. We understand the increasing demand for tailored and feasible diet programs that go beyond mere weight loss, focusing on holistic well-being and enhancing overall fitness levels.
At Transform With Natasha, we believe in the power of personalized care. Our expert team customizes each diet plan after a thorough consultation, ensuring that our diet programs are hassle-free and sustainable. From our comprehensive Eat-Smart Guide to the Restaurant & Travel Guide, our dedicated nutritionists provide practical solutions throughout the program and beyond. We equip you with lifelong guides, offering simple diet and nutrition suggestions that can be integrated seamlessly into your daily routine.
Our founder, *Natasha Kanade*, is a passionate advocate of the healing power of lifestyle changes. Having personally overcome Alopecia, an autoimmune disorder, she embarked on a transformative journey of health and fitness. Natasha firmly believes that addressing underlying lifestyle factors can help manage and reverse certain health issues. Drawing from her own experiences, she ensures that our programs serve as lifelong guides for all clients.
Change is never easy, but it is possible. Breaking old habits and forming healthier ones requires commitment and support. Whether you aim to improve your lifestyle, lose weight, enhance your health, or undergo a complete transformation, our team of experts is dedicated to creating the perfect program tailored to your unique needs.
Natasha Kanade, the visionary behind *Transform With Natasha*, is a highly acclaimed Clinical and Sports Nutritionist, Lifestyle Coach, and influential authority in the realm of health and wellness. With an impressive track record, Natasha has been privileged to work with renowned celebrities, esteemed medical professionals, leading fitness centers, premier weight loss facilities, and prestigious studios, further solidifying her standing in the industry.
Drawing upon her extensive experience, Natasha has honed her expertise, resulting in the establishment of her flourishing practice. Her educational background is anchored by a Diploma in Food & Nutrition, and she consistently expands her knowledge through specialized certifications in Sports Nutrition Specialization. Committed to continuous growth, she is currently engaged in advanced coursework in Exercise Physiology, further elevating her understanding of the intricate relationship between physical activity and optimal health.
With Natasha's unwavering dedication, cutting-edge expertise, and unwavering commitment to her clients' well-being, she stands as an invaluable resource for individuals seeking transformation and a holistic approach to wellness.
THE PROGRAMS PRIMARY FOCUS IS TO WORK ON THE 5 KEY TO A HEALTHY LIFE:
Healthy Diet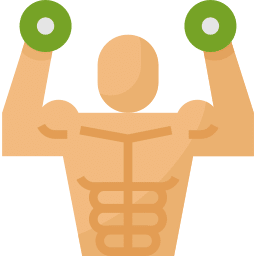 Exercises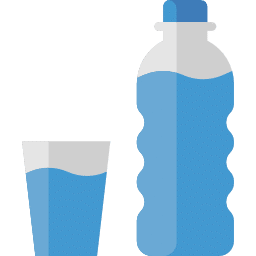 Adequate Water Intake
Good Sleep
Stress Management