Natasha Kanade
Clinical & Sports Nutrition Consultant & Lifestyle Coach
Natasha Kanade
Clinical & Sports Nutrition Consultant & Lifestyle Coach
Natasha Kanade
Clinical & Sports Nutrition Consultant & Lifestyle Coach
Natasha Kanade
Clinical & Sports Nutrition Consultant & Lifestyle Coach
Natasha Kanade
Clinical & Sports Nutrition Consultant & Lifestyle Coach
Transform with Natasha is a One – Stop Health center for Lifestyle Management Programs, Weight Loss, Weight Gain, PCOS, Diabetes, Anxiety, Thyroid, Athletics  Sports Nutrition, Hair and Skin Enrichment, Pregnancy Diet, Kids Health, etc.
Natasha Kanade, a Certified Nutritionist & Lifestyle Coach, Founder at
transformwithnatasha
, one-stop health centre that specialises in weight management & lifestyle management programs with a
global clientele and operates in over 10 countries from her office in Mumbai.
Her website TWN brings about a wave in the traditional diet programs and are the modern-day go-to solution for any health-related issues. 
It caters to the increasing need for tailored feasible diet programs that not only help you lose weight and tone your body but also work on improving your health and overall fitness levels.
The platform offers programs that differ from person to person and customizes each diet plan after a thorough consultation round to make sure the programs are hassle-free & sustainable. From Eat-smart-guide to the Restaurant & Alcohol guide with the diet plan, our team of nutritionists will assist you with practical solutions not only during the programme, but also thereafter by sharing guides that can be followed for the rest of your life with simple diet and nutrition suggestions.
Natasha is a firm believer in the healing power of lifestyle changes. She has had personal experience with Alopecia, an auto-immune disorder. While working on improving her condition, she embarked on her journey of health and fitness, which she believes can help her reverse most serious health issues. The goal is to concentrate on the underlying lifestyle issue and progressively improve it.
Natasha, our senior nutritionist, is acutely aware of a person's difficulties due to her personal struggle with weight and she makes it a point to guarantee that her programs serve as a guide for all of her clients for the rest of their lives.
Making the decision to change your life is never easy. It can be difficult and even difficult to break old habits and form new, healthier ones. It's not impossible, though.
Whether you're looking to improve your lifestyle, lose weight, improve your health or want to transform completely, our team of experts will work with you to create the perfect program. Let us help you change your lifestyle one step at a time.
THE PROGRAMS PRIMARY FOCUS IS TO WORK ON THE 5 KEY TO A HEALTHY LIFE:
Healthy Diet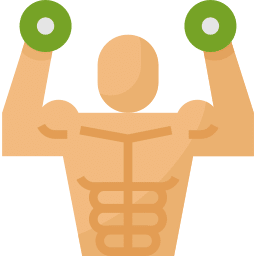 Exercises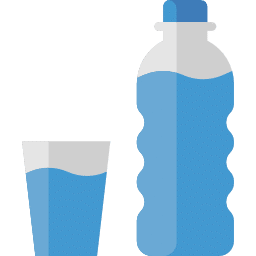 Adequate Water Intake
Good Sleep
Stress Management