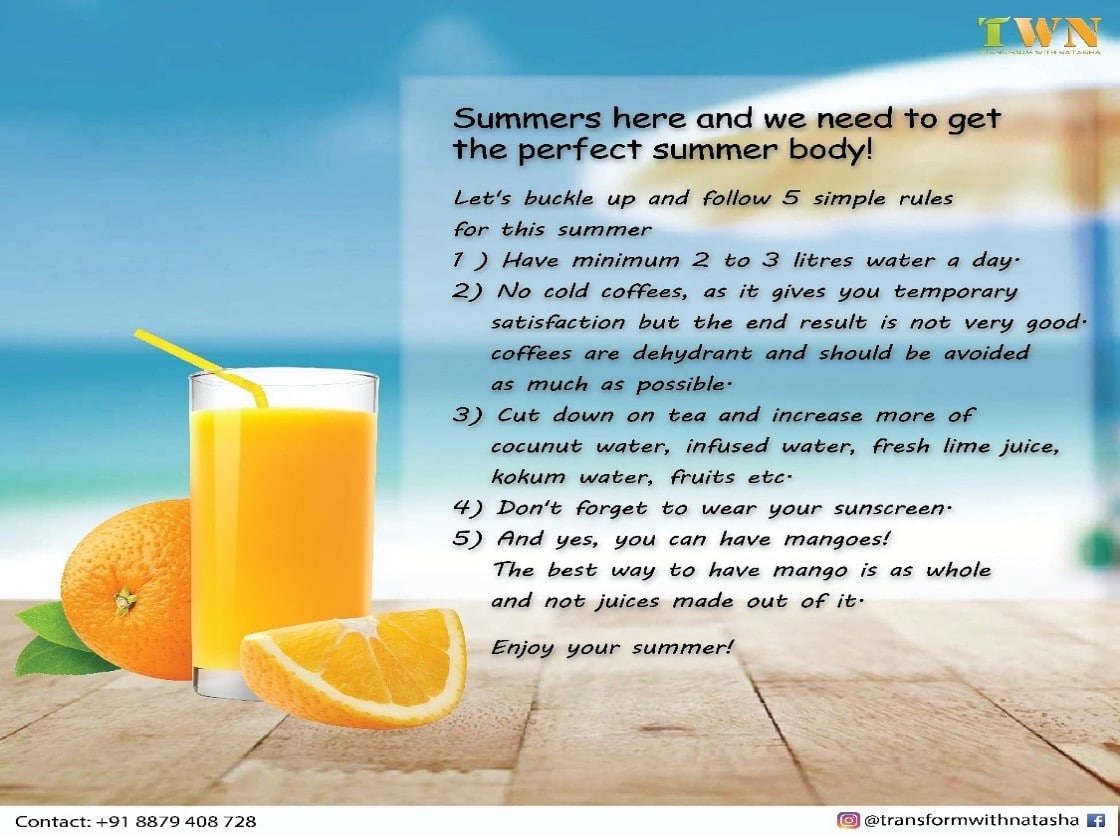 Let's buckle up and work for the perfect summer body!
Workout like a beast and follow a good diet.
Friends and Family to enjoy summer beach with.
Have loss of water so you can fight the heat!
Go to the nearest beach, wear your beach costume and chill 🌞
Lifestyle changes and balanced nutrition play a crucial role when it comes to leading a healthy lifestyle with a holistic approach. Dietary changes, daily activity levels, stress management, better hydration levels and adequate sleeping patterns of 7 – 8 hours is the...