6 ESSENTIAL KEY TO BURNING MORE CALORIES.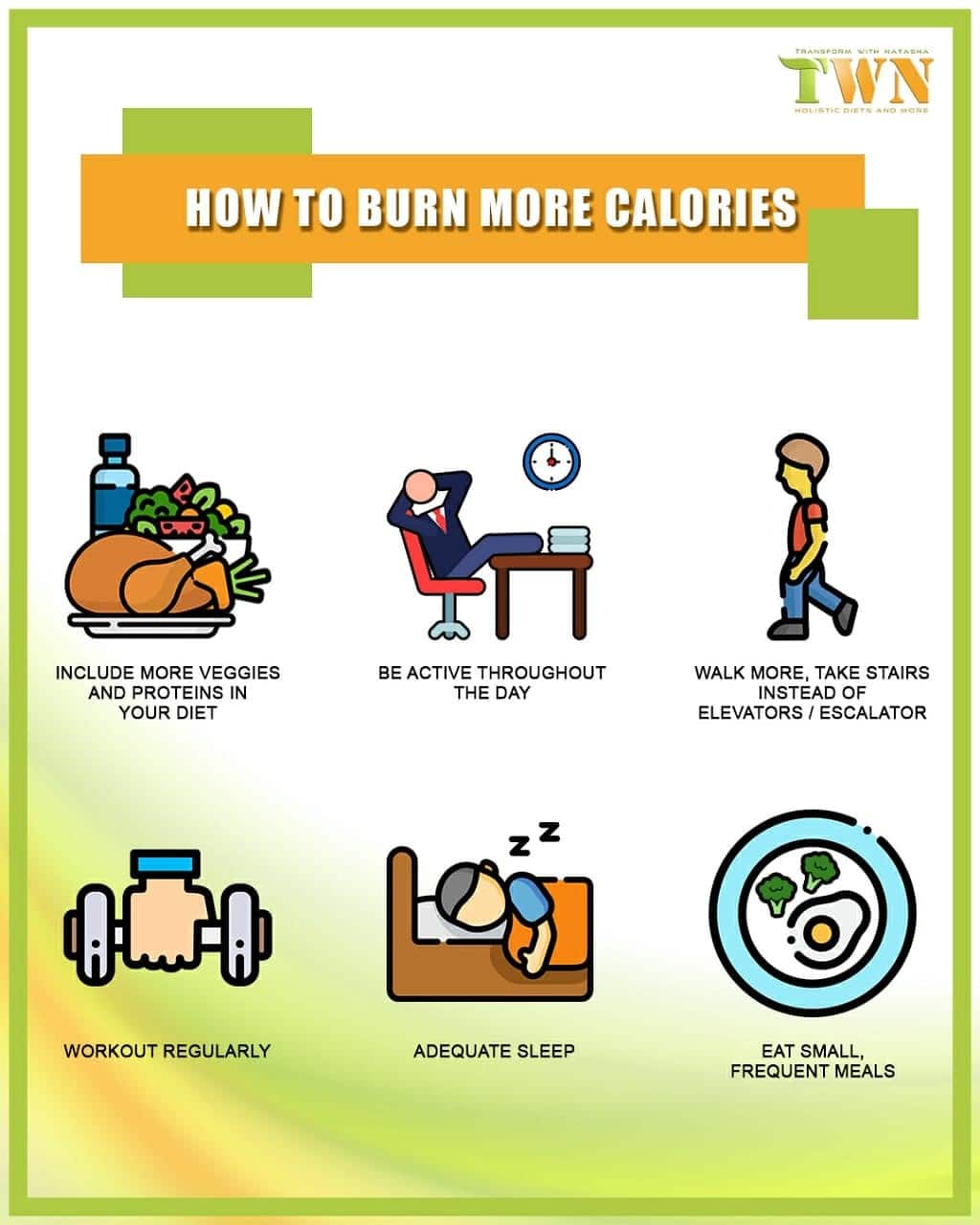 Protein digestion and metabolism burns more calories and soluble fibres being a powerful appetite suppressant can help in the process
 Your dedicated 1 hour in the gym is just not enough if you're going to be sitting in front of the desk all day. Being active throughout the day also plays an important role
Skip Elevators / Escalators and start taking stairs. This counts in your daily energy expenditure (calorie expenditure) which can help you lose weight with a calorie deficit diet.
Exercise strengthens your heart and improves blood circulations which in turn reduces the risk of many health problems. Also, Exercising burns calories.
When you sleep less, your body starts to burn calories at a slower rate to preserve energy. People with adequate sleep burn more calories than people who don't.
Small healthy frequent meals keep your metabolism cranking, so you burn more calories over the course of day.
Along with the macronutrients the body requires an adequate amount of micronutrients to maintain optimum health. Hence consuming a balanced diet is important. Along with the diet and lifestyle the cultures, traditions, climate, food availability, geographic region...